Posted on January 16th, 2015 by Bryanna Davis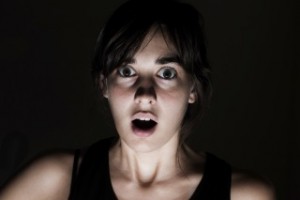 Ожидание начала первого учебного семестра для иностранного студента очень захватывающе! Вы приготовились к лучшему году или семестру в вашей жизни и хотя некоторое время вы можете быть сражены небольшим культурным шоком, оно будет стоить того. Да,это чистая правда. Однако культурный шок- это не единственное что вас ожидает. Ваш первый семестр,как иностранного студента будет наполнен (до краев) переменами. Это будет захватывающий опыт,который изменит вашу жизнь,но есть 5 вещей,которых стоит опасаться иностранным студентам.
1. Ваш вес изменится
Не важно наберете вы вес или сбросите,но ваш вес в любом случае будет колебаться -по крайней мере вначале. Один из плюсов освоения новой культуры-это еда. Однако изменение ваших привычек в еде также может изменить ваш размер до тех пор пока вы не привыкните к новой пище. Знайте,что так может случиться и просто наслаждайтесь едой!
2. У вас будет путаница с акцентом
Друзья или пары начинают вырабатывать одинаковые привычки,манеры и схожесть в речи. Как факт,акценты иногда могут переходить из одного в другой. Будучи иностранным студентом,вы будете ежедневно общаться с людьми,чей акцент отличается от вашего. Через некоторое время ваш акцент может начать исчезать и ваш акцент может начать звучать,как акцент тех,кто находиться рядом с вами. В конце концов,акцент усваивается как и языки.
3. Ваше отношение к стирке станет другим
До того как вы стали иностранным студентом вы думали:"Я бы никогда не одел одну и ту же футболку больше одного раза." Или же "Это же мерзко не стирать свои вещи раз в неделю." Но когда вы попадаете в новую страну,всего с двумя чемоданами и ограниченным бюджетом ваши понятия того,что приемлемо изменятся. У вас не будет вашего шкафа,полного вещей,поэтому вам либо придется по приезду покупать новые,либо обходиться тем,что есть.
4. Вы будете чувствовать себя ребенком
Вы уже зрелый человек и знаете чего хотите,далеко уже от тех дней,когда вы смеялись над словами,имеющих смешное или смущающее вас значение....так ведь? Несмотря на это у вас будут моменты во время обучения за рубежом,когда вы услышите слово,которое заставит вас хихикать. Возможно оно будет звучать похоже на слово,которое смешило вас в детстве или то же самое слово,просто с другим значением. При изучении второго языка естественно слышать слова и иногда иметь ассоциации со словами вашего первого языка. Хорошая новость в том,что вы будете единственным человеком в комнате,кто поймет почему вы смеетесь.
5. "Эта" мысль
Это должно быть самая пугающая часть из всего списка. У вас будет определенный момент,когда вы осознаете как обучение за рубежом сделало вашу жизнь лучше,как полезно это ля вашей карьеры и для вас,как для человека. Затем вы начнете рассуждать какая была бы у вас жизнь,если бы вы не поехали учиться за границу: если бы вы не посетили множество исторических мест,не встретили некоторых прекрасных друзей или же не прочувствовали другую культуру таким особым способом. Момент,когда вам в голову приходит мысль "А что,если бы я никогда этого не сделал?" это пугающий момент,но именно он заставляет еще больше ценить вашу поездку.
If you want more information on being an international student inside the United States check out our study USA section.
One Response to "5 (Frightening) Things International Students Experience"
Jessica Says:
November 1st, 2015 at 10:54 am

Everything is true)) I gained 10 pounds during my first 2 months as an exchange student.
Leave a Reply