Posted on March 12th, 2014 by Bryanna Davis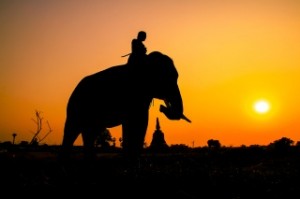 Даже обучаясь за рубежом очень легко погрузиться в привычную рутину. Займет это несколько недель или месяцев,но возникнет рутина и такие дела как покупка продуктов,занятия в спортзале и домашние задания возьмут свое. Однако помните,что обучение за рубежом это возможность,которая выпадает раз в жизни.Воспользуйтесь всеми преимуществами,развлечения ждут вас! Если вы ищете чем заняться,вот 6 разнообразных занятий,которые вы должны сделать,обучаясь за границей:
 Посетите культурное мероприятие: Будь то свадьба,день рождения,празднование годовщины,похороны или же другие церемонии с культурными особенностями,обязательно сходите! Если вы не знаете на прямую того,кто проводит подобное,обратитесь к вашему другу-не иностранному студенту,возможно вы сможете составить ему компанию,когда он пойдет на какую-либо церемонию.
Воспользуйтесь поездкой на машине: Авиа перелет заманчив,так как вы будете в месте назначение за считанное время. Однако иногда выбирая более медленные вариант.например поездка на машине, может стать интересным путешествием еще до того как вы доберетесь до места назначения.
Примерьте"Традиционную Одежду": Даже если это всего на пару минут для фото,вы не пожалеете,что сделали это. В фото-студиях вы можете найти традиционную одежду и реквизит,которые вы можете использовать для фотосессии,так что собирайте друзей и сделайте фото на память!
Пробуйте новые фрукты:Вероятнее всего первым дело вы протестировали на вкус конфеты,которые были под рукой. Теперь настало время ударить по фруктам. Берите друга и купите по одному фрукту,которые вы раньше никогда не пробовали. Вернитесь домой,помойте фрукты,порежьте их если необходимо и наслаждайтесь вечеринкой с дегустацией! Не забудьте делать пометки,чтобы в следующий раз в магазине вы могли вспомнить,какие фрукты вам понравились больше всего.
Создайте свою собственную карту:За пару дней до отъезда сделайте карту вашего района. Начните в дорог и природы,например с рек,озер или полей. Затем ,используя кнопки отметьте места,которые хотите запомнить,ваш любимый местный ресторан,бар,торговый центр,парк,место,где жили вы,ваши друзья,короткие пути на территории кампуса,а также места,где вам нравилось заниматься. Наличие такой карты позволит вам не только передать ее кому-то из друзей,кто поедет в тот город,где вы учились.Но также если вы сами вернетесь туда,это займет момент чтобы освежить в памяти места,куда можно сходить.
Попробуйте новый вид транспорта: Даже обучение в Индии не означает,что в самый обычный день вы поедете на занятия на слоне,если это один из исторических способов транспортировки страны в которой вы учитесь,то попробуйте это хоть раз!
If you are still in the process of finding a school to study abroad at, you can get started here.
One Response to "6 Random Things You Must Do While Studying Abroad"
Spanish school Costa Rica Says:
January 22nd, 2015 at 7:48 am

Thanks for the very informative post. My sister is also studying abroad. It will be useful for her. What better way to learn about a country's culture than to study there? This requires an excellent command of the local language.
Leave a Reply